ALDI Nottingham Road, Chaddesden
8:00 am
-
10:00 pm
8:00 am
-
10:00 pm
8:00 am
-
10:00 pm
8:00 am
-
10:00 pm
8:00 am
-
10:00 pm
8:00 am
-
10:00 pm
10:00 am
-
4:00 pm
Looking to visit our store? Check out our opening times and services available before you visit
Hours
Day of the Week
Hours
Mon

8:00 am

-

10:00 pm

Tue

8:00 am

-

10:00 pm

Wed

8:00 am

-

10:00 pm

Thu

8:00 am

-

10:00 pm

Fri

8:00 am

-

10:00 pm

Sat

8:00 am

-

10:00 pm

Sun

10:00 am

-

4:00 pm
Holiday Hours
Holidays[{date: 20231218, intervals: [{end: 2200, start: 700}], isClosed: false}, {date: 20231219, intervals: [{end: 2200, start: 700}], isClosed: false}, {date: 20231220, intervals: [{end: 2200, start: 700}], isClosed: false}, {date: 20231221, intervals: [{end: 2200, start: 700}], isClosed: false}, {date: 20231222, intervals: [{end: 2200, start: 700}], isClosed: false}, {date: 20231223, intervals: [{end: 2200, start: 700}], isClosed: false}, {date: 20231224, intervals: [{end: 1600, start: 930}], isClosed: false}, {date: 20231225, intervals: [], isClosed: true}, {date: 20231226, intervals: [], isClosed: true}, {date: 20231227, intervals: [{end: 2000, start: 800}], isClosed: false}, {date: 20231228, intervals: [{end: 2000, start: 800}], isClosed: false}, {date: 20231229, intervals: [{end: 2000, start: 800}], isClosed: false}, {date: 20231230, intervals: [{end: 2000, start: 800}], isClosed: false}, {date: 20231231, intervals: [{end: 1600, start: 930}], isClosed: false}, {date: 20240101, intervals: [], isClosed: true}]
Hours[{date: 20231218, intervals: [{end: 2200, start: 700}], isClosed: false}, {date: 20231219, intervals: [{end: 2200, start: 700}], isClosed: false}, {date: 20231220, intervals: [{end: 2200, start: 700}], isClosed: false}, {date: 20231221, intervals: [{end: 2200, start: 700}], isClosed: false}, {date: 20231222, intervals: [{end: 2200, start: 700}], isClosed: false}, {date: 20231223, intervals: [{end: 2200, start: 700}], isClosed: false}, {date: 20231224, intervals: [{end: 1600, start: 930}], isClosed: false}, {date: 20231225, intervals: [], isClosed: true}, {date: 20231226, intervals: [], isClosed: true}, {date: 20231227, intervals: [{end: 2000, start: 800}], isClosed: false}, {date: 20231228, intervals: [{end: 2000, start: 800}], isClosed: false}, {date: 20231229, intervals: [{end: 2000, start: 800}], isClosed: false}, {date: 20231230, intervals: [{end: 2000, start: 800}], isClosed: false}, {date: 20231231, intervals: [{end: 1600, start: 930}], isClosed: false}, {date: 20240101, intervals: [], isClosed: true}]
2023/12/18

7:00 am

-

10:00 pm

2023/12/19

7:00 am

-

10:00 pm

2023/12/20

7:00 am

-

10:00 pm

2023/12/21

7:00 am

-

10:00 pm

2023/12/22

7:00 am

-

10:00 pm

2023/12/23

7:00 am

-

10:00 pm

2023/12/24

9:30 am

-

4:00 pm

2023/12/25
Closed
2023/12/26
Closed
2023/12/27

8:00 am

-

8:00 pm

2023/12/28

8:00 am

-

8:00 pm

2023/12/29

8:00 am

-

8:00 pm

2023/12/30

8:00 am

-

8:00 pm

2023/12/31

9:30 am

-

4:00 pm

2024/01/01
Closed
Services
Parking

WiFi

Self Checkout
Planning a trip to ALDI?
Don't miss out, our low prices are popular right now!
It's looking slightly busier, but come on down!
Grab your shopping bags, it's a bit quieter right now!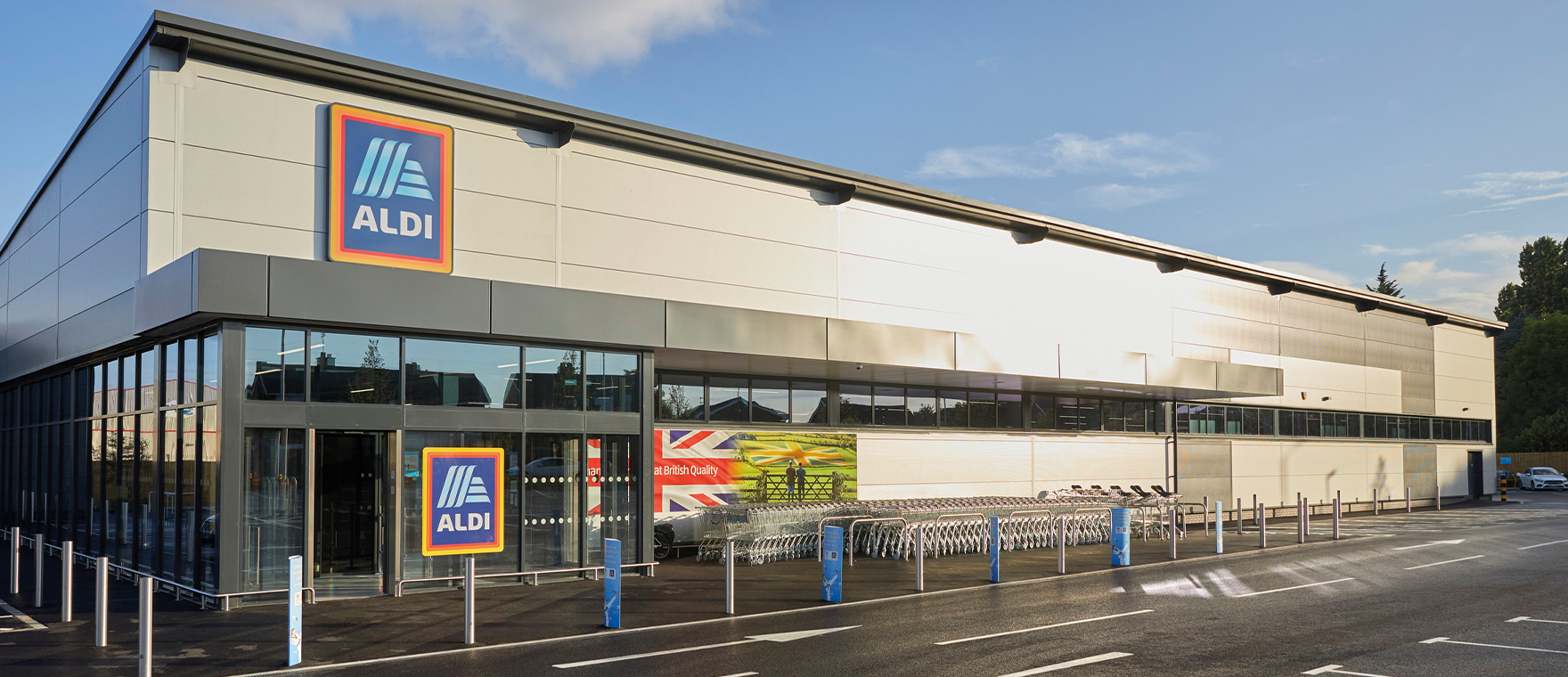 About Your Local ALDI
There's only one place to enjoy the full Everyday Amazing experience and that's in your local Aldi store. We have everything you need (and more!) for your big weekly shop. From our amazing Super 6 and Super Weekly Offers to browsing our famous weekly Specialbuys, each Aldi store is committed to bringing you the lowest possible prices on a wide range of quality products. So, try your local ALDI store and find something amazing everyday.